Holiday Home Ownership
You'll find it hard to resist the atmosphere at Riverside Caravan Park, a truly relaxing, rural retreat.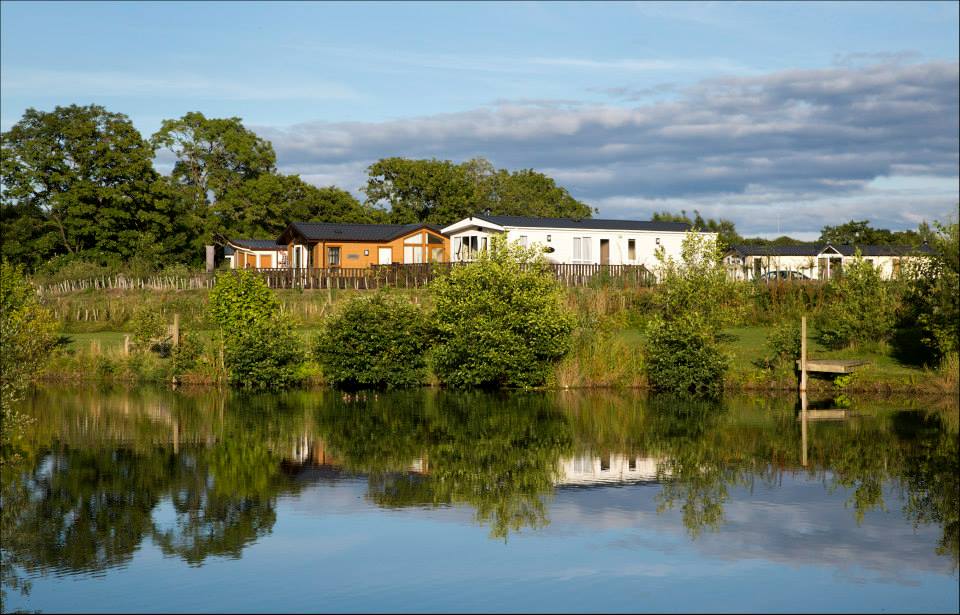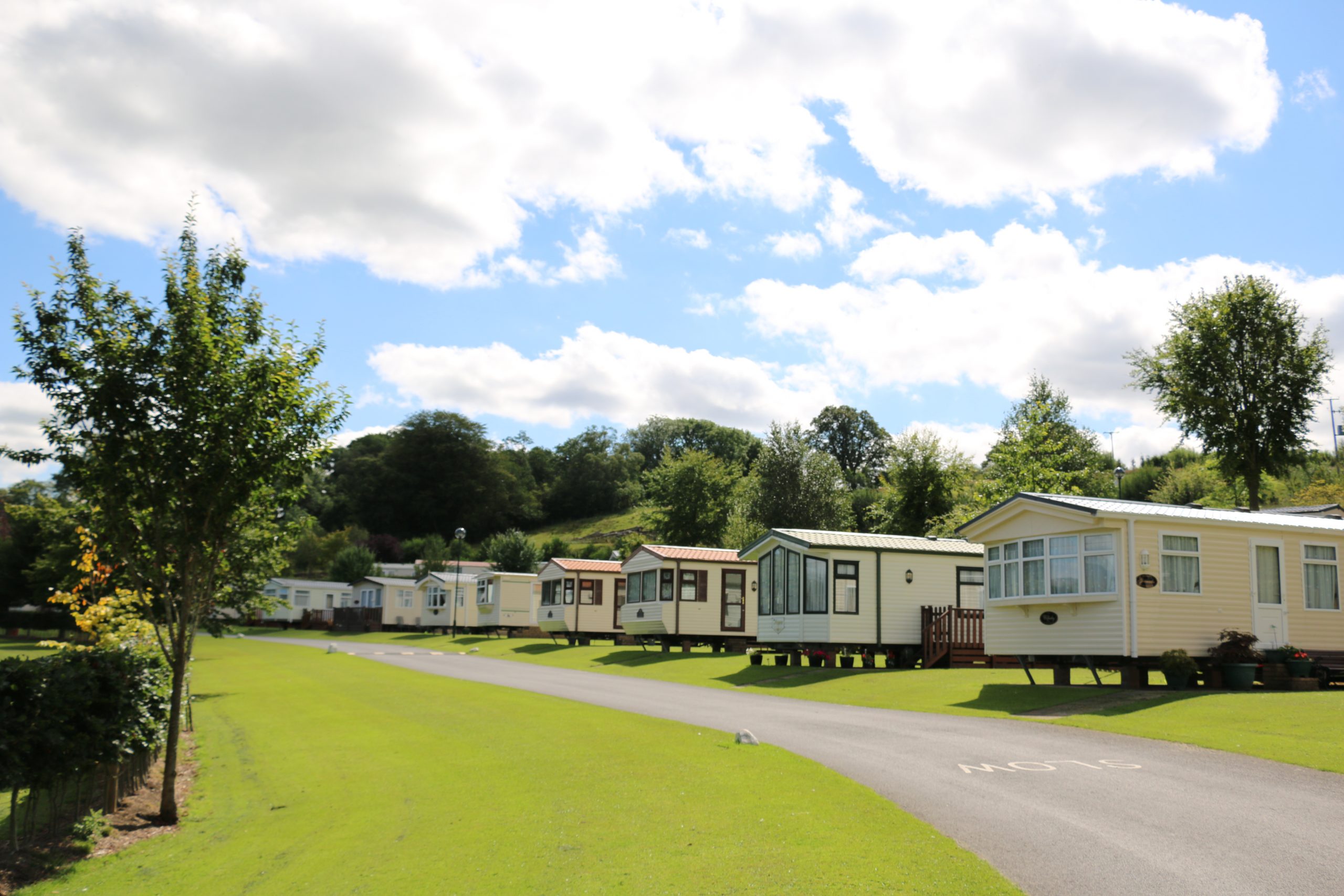 Located on the borders of the Yorkshire Dales, the Forest of Bowland and the Lake District, you are spoilt for choice with our surroundings. A holiday home on Riverside Caravan Park allows you the chance to escape to peace and tranquillity whenever you please.
With our wealth of experience in the industry, you can rely on our team to provide a fantastic and friendly service. We don't give the 'hard-sell' as we want to ensure that our park is right for you. We work hard to make sure you enjoy the time you spend at Riverside and can make the most of your rural retreat.
We provide all the services you need to enjoy your holiday home. Our hard standing holiday home pitches are fully serviced (including mains drainage, water, electric and TV points) and beautifully maintained. All are spacious, level, grassy and well drained. Holiday Home owners also benefit from complimentary Wi-Fi throughout the season. Our on-site warden is available from Friday – Tuesday and on call overnight should you have any emergencies. We have CCTV around the park to ensure you feel safe when you're with us or away from us.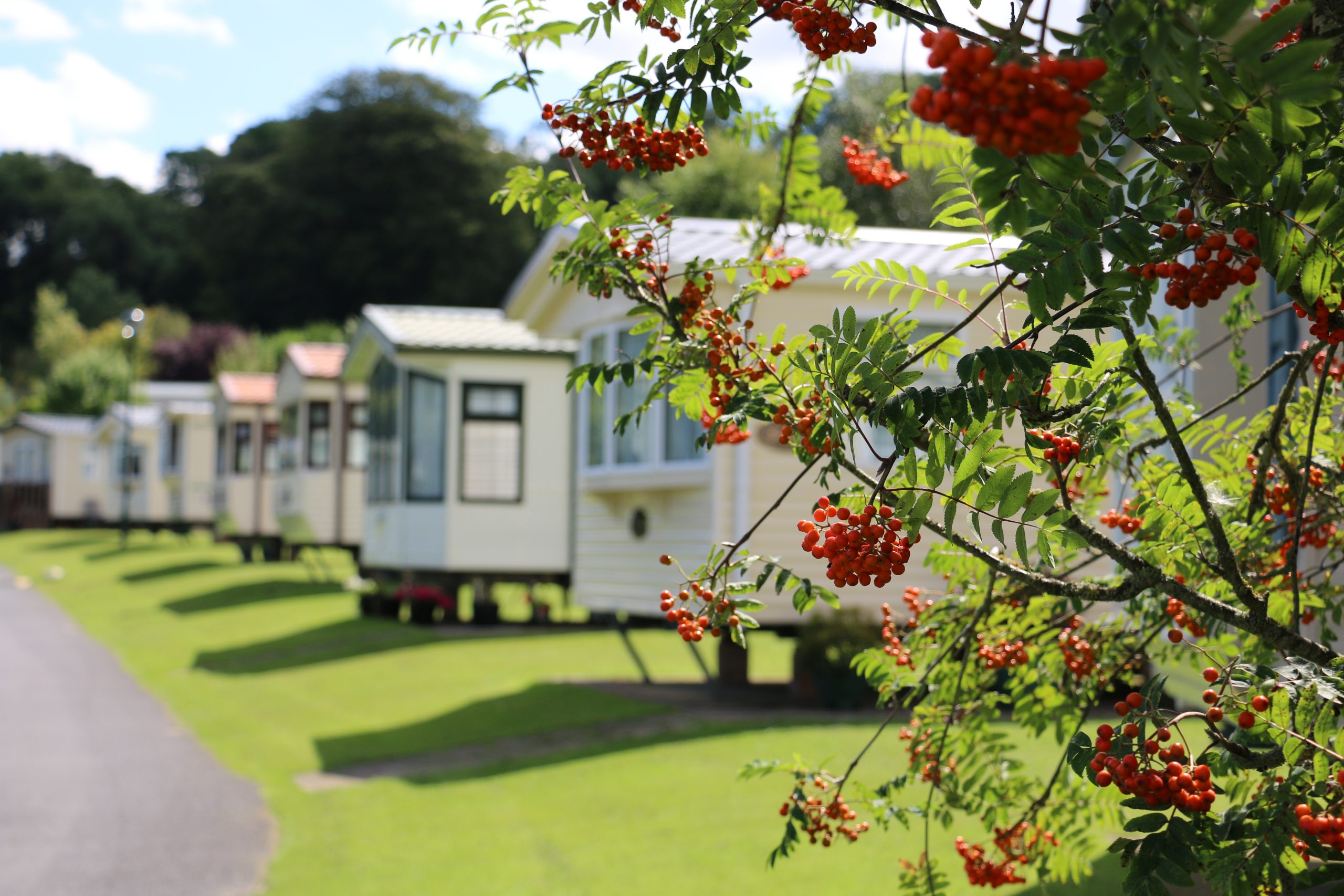 Looking to purchase a Holiday Home?
We'd also like to help you purchase your choice of caravan whatever make or model you want whether it be new or pre-owned.
Any make of new caravan can be purchased on the Park and pre-owned caravans are often available. We work with a number of local dealers and more information about who we work with can be found on our 'Holiday Home Dealers' page. Holiday home prices start from £25,000 with a 20-year security of tenure for holiday use only.
Touring caravans, motorhomes and trailer tents can be taken in part exchange. Please contact us for more details via telephone  on 015242 61272 or email info@riversidecaravanpark.co.uk.

Annual Running Costs
2024 Pitch Fee
Payable January
£3,075.00

£3,360.00 for caravans on Brookbank & the Pastures.

£3,835 for lodges on Brookbank and the Pastures.

Utilities – Rates, Water, Sewage 
Charges payable September/October
£600 approx
Gas

Main Park – Gats bottles purchased as and when required.
Brookbank – LPG piped gas charged as meter usage

59p per litre approx. plus standing charge of 12p per day
Electric
Electric charged as meter usage at pass through price
 42p approx.
Insurance
Payable by 1st June, price depends on make and model of Holiday Home.We work with Compass insurance scheme. Insurance is necessary for all holiday homes on the park. We can offer you a competitive quote, put you on cover and help support you with claims – quotes can be given on request. For more information on the cover, visit www.compass.co.uk .You are of course free to shop around for the best deal if you wish.Wenningdale Leisure Limited is an Appointed Representative of Binnacle Insurance and is authorised and regulated by the Financial Conduct Authority, FRN; 413788.
Depends on model, quote on request.
All prices include VAT at the relevant rate.

Seasonal maintenance of Holiday Homes and pitches can be arranged through the Park office e.g. boiler service, winter drain off, exterior Holiday Home washing etc.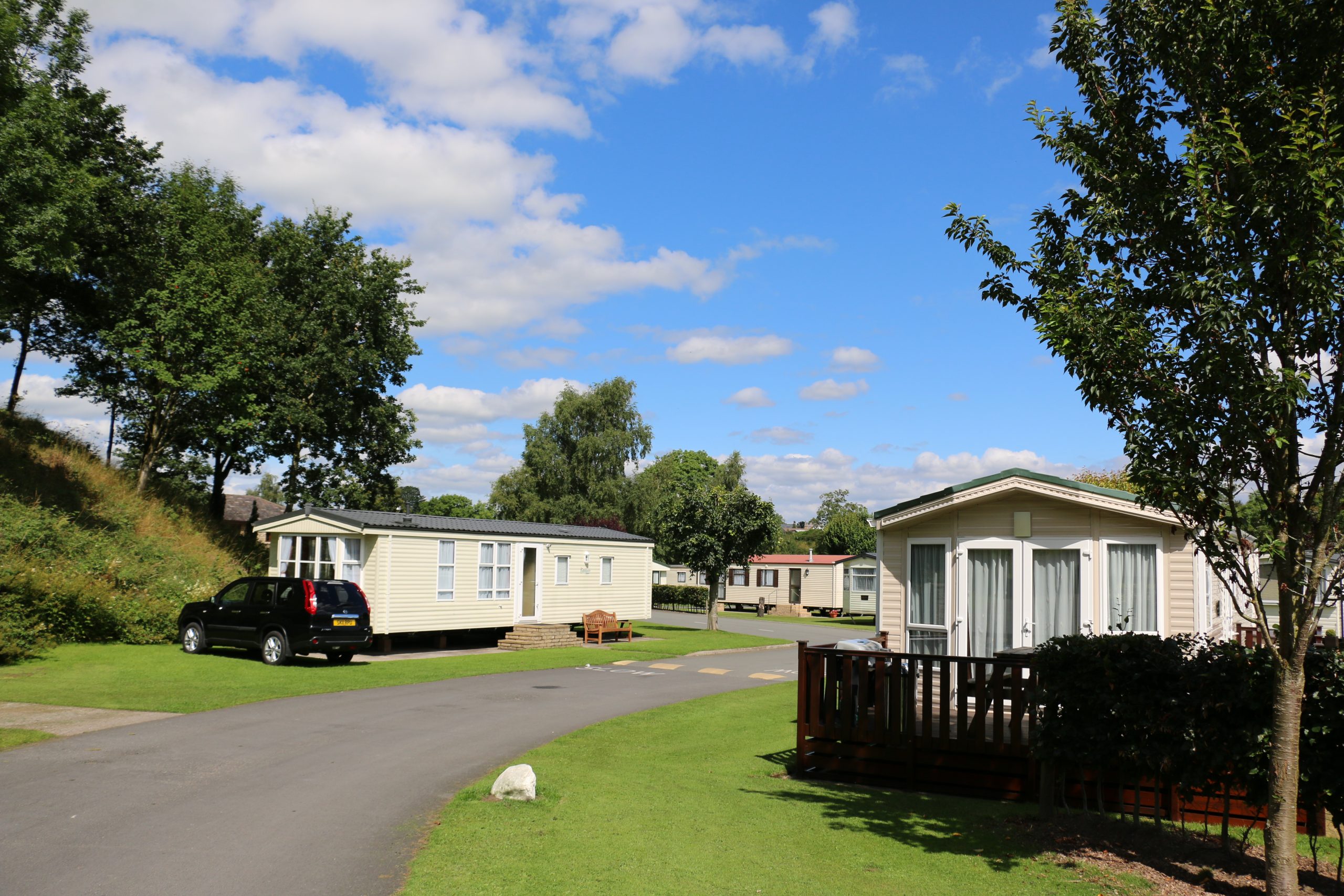 Initial Costs of purchasing a new Holiday Home
For new and pre-owned holiday homes, on the main park. The Park is open from 14th February to 2nd January annually.
Transport
Transport from the factory to the Park (including escort).
£1,600 approx
Connection Charges /Pitch Premium
Includes connections to water, sewer & electric , 2x47kgs Gas Bottles, Wi-Fi booster, change over regulator, gas soundness test & standard steps to front and rear.
£4,750 approx
Optional Extras
Includes patios, storage boxes and decking for which quotes are available through reception.The owners reserve the right to change these prices without prior notification.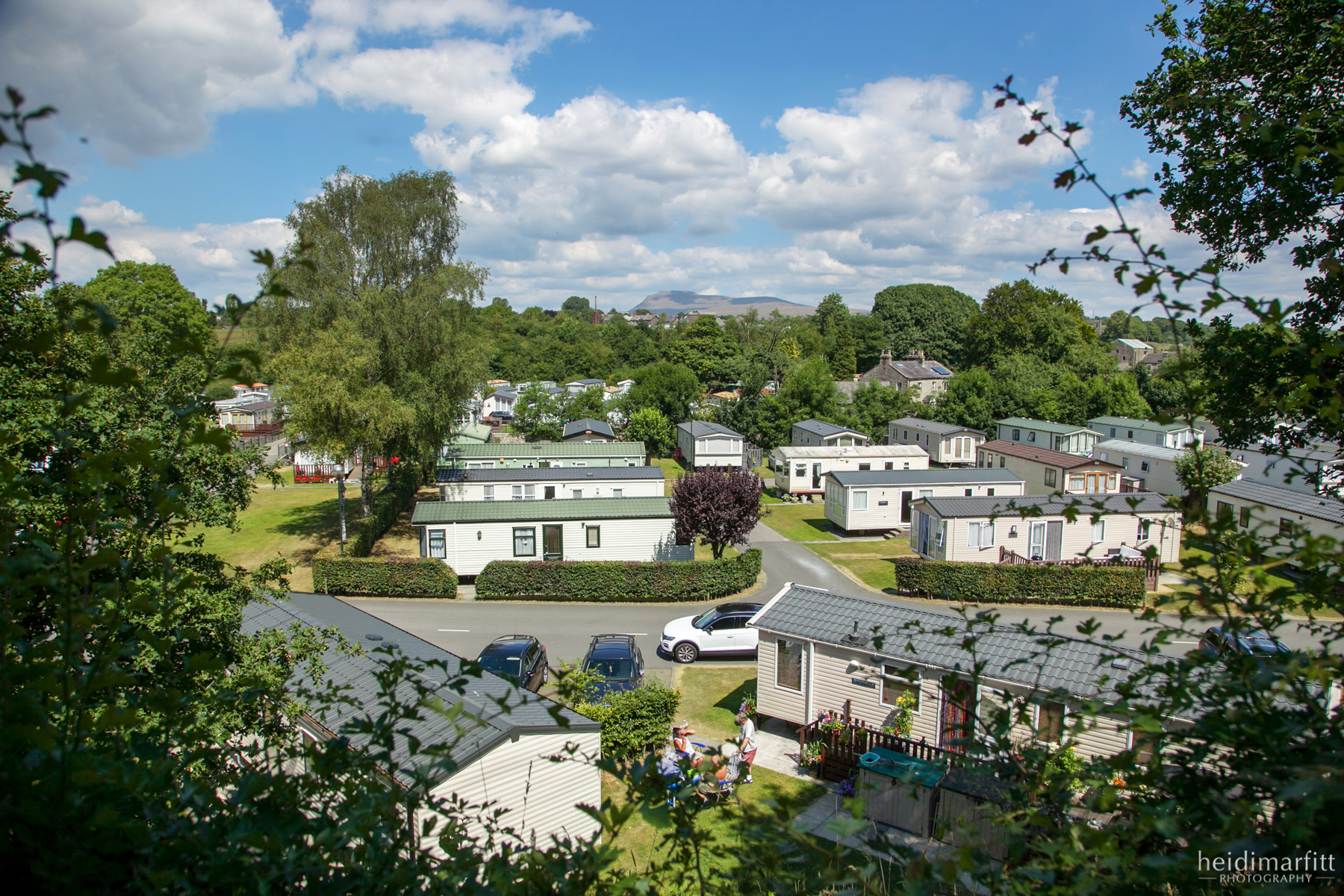 The Main Terms & Conditions
As a holiday park, Riverside cannot be used as your sole or main residence and we will request proof of your address where you reside and can be contacted if and when required.
The Park is open from 14th February – 2nd January annually and it is not permitted to stay onsite during the 6 weeks of the year that we are closed.
All our holiday homes are privately owned and sub-letting is not allowed, additionally, no homes are available for hire.
We don't allow food deliveries (i.e. from the leading supermarkets, ask in reception if you require further clarification) on to the park as there is a great selection of shops and services available in Bentham, and the local area, whom we ask you to support as part of our commitment to green tourism.
We don't allow hover boards, segways, drones, electric bikes or remote controlled cars/toys. Push bikes, skateboards, scooters and the like are more than welcome, but we ask for these to go to bed at 7:00pm or as soon as the street lights have come on. We politely ask this for the peace and quiet of customers of all ages. We are a quiet park and ask for absolute quiet between 11pm and 7am.